If you're new here, you may want to subscribe to my RSS feed. Thanks for visiting!
Where does the long tail come from? What is long tail and why is it called long tail?
Long tail has become more prominent in this digital area. Internet has changed the whole perspective of doing business. Nowadays, you can find almost everything online. Example, if you want to purchase an album of some unknown Africa musicians or Japanese Acapella music from the record shop like Speedy, HMV or the big time American music retailer like Wal-Mart, you may not find those albums on the shelf in the shop. The reason being is, there is so little demand for those albums and it makes no sense for the record shops to display those albums on the shelf. The shelf space is limited and don't you think it is better off to display the more popular or the top ten hits on the shelf? The survival of those record shops depending on  the sale  of the albums. So they cannot take the risk to display albums that only sell 1 or 2 copies per year!
If you want to make money online as single individual, you must read on
But the story is different when comes to online. The is no such limitation like shelf space online (theoretically it can be as big as you want). You can 'display' anything you like, and that is the reason why the online music company like Rhapsody can have up to 8 millions tracks in the server, while Wal-Mart can only have less than 2% of what Rhapsody can offer in the shop!! So you can see the huge difference between online and offline business.

What I am trying to tell you here is, one can only sell those popular products in the shop and forced to forego the less popular or lower demand products in offline business. But as mentioned before, internet has changed the whole perspective of doing business. Those so called less popular or lower demand products  can be 'displayed' online at no cost and most important, they are being sold as much as the popular products when added up together. In other words, they are now sharing the same platform with the popular products. The chart below shows example of the sales (downloaded) of music online. It can be seen that the popular tracks are being downloaded at high frequency.
But if you look at the total area below the curve for the less popular tracks, it is more or less similar to the area of the popular tracks. In fact, as pointed out by Chris Anderson, the editor in chief of Wired and also the Author of The Long Tail, The Longer Long Tail and also Free, every single track on Rhapsody sells! So the curve just never touch ZERO… and it goes on, very long.  And this is Long Tail. Having said that, Wal-Mart is ever changing. They now also have their own online MP3 download business. In statistic, the curve like the one above is called Long Tailed Distributions, as the Tail is Long relative to the Head.
The data below shows that lots of product which you cannot find offline (less popular product) can be found at those online shops like Rhapsony (music downloading), Netflix (DVD rental) and Amazon (Book). You can see that the number of inventories that they carry is far more than the offline shops. And the less popular products that they carry make up a significant % of their total sales. This is the data for year 2006. The 2008 data shows that the sale % of less popular products has gone up by another 5% . Again, this prove that the Long Tail shall not be overlooked!
Chris Anderson (2006), the Long Tail
A short video about Long Tail from Chris Anderson: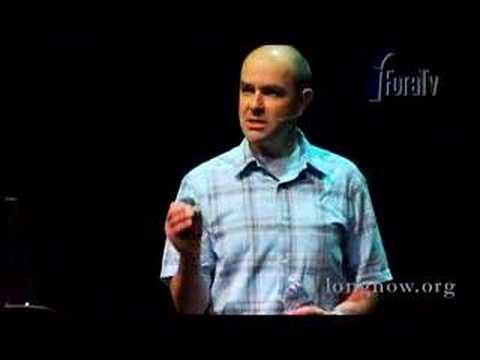 The Long Tail principal is applicable to all businesses in this era, especially in internet business. Sometimes we call it a niche market. You do not want to go head to head with the big boy in your business when you just first started online. For example, I just set up a new e-commerce site more or less 1 month ago selling Bamboo Charcoal Home Air Purifiers & Water Purifiers- http://charcoalhomeairpurifiers.com. If I were to go head to head with some old names and also big boys in the market to rank for the keyword air purifier or even home air purifiers, it may take me ages and also great effort to rank on top of the Google SERPs (search engine result pages). You can see from Google keyword tools that air purifier has 1.5 mil searches in the US last month, and also around 1.5 mil worldwide per month. The advertiser competition bar is full, and the cost per click (CPS) is around USD5.80. The Google also shows that there are 2.4mil websites fighting for that keyword phrases. This tells you that air purifier is a competitive keyword phrases to target for.
So the best bet for me is to go for long tail keywords, e.g. bamboo charcoal air purifiers, or less competitive keywords, e.g. Bamboo Charcoal. Then it is easier, and also required less effort to rank on top of Google SERPs. The search volume for bamboo charcoal air purifiers in Google may be 'too niche' and of little search volume, but it will give you some businesses from time to time and good for any businesses to kick start. If you search for the keyword phrases- bamboo charcoal air purifiers in Google, you will see that my website or relevant websites that link to my website actually rank on 2,3,4,5,6 & 8 on the 1st page of Google SERPs at the time of writing . And if you go and search for Bamboo Charcoal in Google, you will see that my site is also rank at the 9th position on the 1st page of Google SERPs ( I am sure it will move up higher soon with time).  More businesses or $$$ will start coming in when the website move higher up in the ranking, especially for keyword phrases like Bamboo Charcoal which gives enough search volume for the business.
There is no reason why a website cannot be found under different keywords or keyword phrases. Lets look at the graph below to understand why the long tail keywords are targeted for my e-commerce site and how the sale will increase with time when the website move up in Google SERPs for more competitive keywords.
So internet is a platform for everyone.  Some big names may dominate the majority of the market, but a smaller player will have his or her share in the niche market. You can target the niche market to sell online but make sure at least there is reasonable demand for it (research via Google keyword Tool). There is always chances for you to work your way up and compete with those big names online and out perform them in the Google SERPs.
If you look carefully, most successful internet businesses are capitalising on the Long Tail in one way or another. Google for instance, makes most of its money not from the big corporates but from small and individual advertisers. EBAy is mostly Long Tail as well because you can  find antiques and even Borneo artifacts from eBay…. the list goes on.
Niche market does not necessary has to be in the niche of the product. It can also be geography niche as well. Example you can have 'Hotel in Centre London', rather than 'London Hotel'. Or you can even target 'Hotel in London for disable people'. Another sample is Kuching Lodge or Kuching Budget Hotel.  All these are special niche that one can always target for. So do not worry if you cannot sell online. Do your own research online as there is niche and long tail in every industry. The online music download is a very good example that shows there is market for a lot of different businesses online and the small players can also make money online!
"7 Steps to Financial Freedom Part Time Online"
Fill in the form below and start learning from the free email course
Make Money Now!
If you enjoyed this post, make sure you subscribe to my RSS feed!