If you're new here, you may want to subscribe to my RSS feed. Thanks for visiting!
Is Blogging the History? No If You Know How To Blend or Crash Your iPad

I have lots of friends who used to be very active in blogging before have shown sign of slowing down. The reason being is they are all becoming very active in Facebook. Facebook, Twitter, Linked, MySpace, and many other social networking sites have dominated a large parts of our daily life nowadays. It is much  easier to post a short sentence in Facebook or Twitter and get the whole world notice of that you are up to.  And another beauty of it is, you can post every minute if you want. You can't create an original blog  post every minute right? So who cares about blogging anymore!! ?? The answer to you is Business. Business needs a blog for branding, promotion, search engine optimisation and sell.
If you own a business and want to create a blog,  unless you are a celebrity, it is probably much more effective for you to create a blog under your business name rather than your personal identity. And you can always integrate your business blog to your sales website.
So what is the point of having a blog for your business?
If you are a business man, you definitely like to get something back from the time  and money you spend in marketing. The same thing applied to your business blog; you want your blog to help to sell. But do not make your blog too serious and too corporate. No one will come back to a blog that talk like their bosses or middle-aged corporate speaking. Your aim is to have people returning to your blog on regular basis and subscribe to your blog. You can be a bit viral like Blendtec. Blentec is company that sell blender. And if you check out their blog, they use their blender to blend, crash, slice everything single thing they can find on earth, this including, the latest iPad, iPhone, diamond..etc. Watch their video clip from their blog and you will be amazed! The blender is selling like hot cake since they throw out this weekly blender video.- Will it Blend.
Or you can check out their viral video on YouTube too- What do you think of this. Only 1 week and it already has 5 mil view on youtube.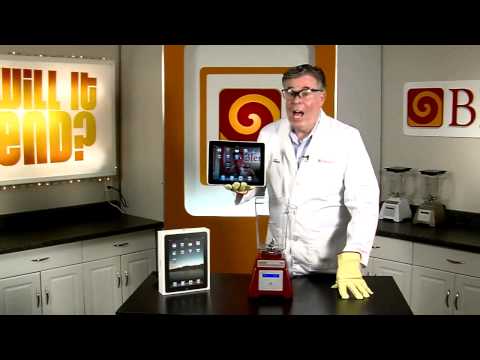 Here is my tips for successful business blogging:
1. Who is your audience? – You must know who your targeted audiences are. By knowing who your audiences are, you should write in the tune and using the voice that suits and appeals to them. Example, if you own a  hotel and you have a blog attached to your hotel website. You cannot blog everyday about how good your hotel is or what facilities do you have and who are your new guests checking in today etc. Of course your potential guests would love to know what facilities your hotel has (in fact this can go to your hotel website itself), but they also interested to find out where they can do in town and where is the best place to go for local food. I am sure you have travelled to a lot of places yourself. So Ask yourself what do you want to find out most when you arrive in town that is totally stranger to you? You may want to know what are the interesting places in town, how to get there, any big events going on in town, what are the best local food and where can you find the laundry service, and where is the money changer..etc. So write something what your customers or your audiences are looking for in your blog and also touch on your hotel every now and then.
2. Give before you Take- Try to give your potential customers more than others. It is a competitive world out there. And everyone is expecting to get free information online these days. So you have to feed them with the info they are looking for and help them to solve their problem online. If your company is selling weight loss product, then your blog shall provide them solution on how to lose weight step by step, what to eat what not to eat, and what exercise to do… and then touch on your product which will accelerate the weight loss process. So trying to give more info to your customers and do not sell them directly- no hard selling in your blog.
3. Make friend with your potential customers- Trying to make friends and be very personal to every single one of your readers. This is what we call relationship marketing. Would you buy from a stranger? I bet you prefer to buy from someone you know or someone reputable like from eBay or Amazon. But if you are totally new to someone online, you shall take the opportunity  to build a relationship with your  potential customers. There are may e-commerce site run a pay per click campaign online. They will sit back and lure people to buy from them. Even though people do buy sometimes, but the customers tend to forget about them after the sale. So the best thing to do is to give something free to your customers in exchange for their email address. Then you can always email (at programmed intervals) them and build a trust between you and your potential customers. Ultimate aim of all these is to make one or even more sales to your customers. This is also why it is important to integrate email marketing to the blog.
4. Keep updating- You will have to keep your blog 'alive'. Constant updating of your blog is vital as search engine like Google love new content. I am sure you ever come across blogs with the latest post updated few months ago or even years. An outdated blog is worse than no blog at all because this really give very bad impression to people who will think that you are not taking your business seriously. So how do you expect to sell them?
5. Profession domain name- Do not use free blogging host service like www.blogger.com. It is like using Yahoo for your business email address. It is just not professional. For example, if you own a domain like http://instantcashinbox.com, then you should use info@instantcashinbox.com (by the way this is my very own website). Do Not use Instantcashinbox@yahoo.com. This just looks very ugly! So same thing applied to your business blog. If you own ABC123.com, then your blog should be something like http://blogs.ABC123.com/. Do not use ABC123.blogger.com.
6. Social media and social bookmark- Always have your social networking account like Facebook, Twitter and social bookmark like Digg, Stumbl, Delicious etc on the blog. This will help the marketing of your product and also your blog.
Some of the good business blogs that I would recommend you are:
a. Zappos- Best Online Customer Service Shoe Shop by Tony http://blogs.zappos.com/
b. Word Tracker- SEO Tools http://www.wordtracker.com/blog
c. Capital Chronicle- Banking and Finance blog and business by itself http://www.capital-chronicle.com/
d. World biggest online bookstore, Amazon- Blog that promotes Books of course  http://www.amazon.com/gp/blog/id/A287JD9GH3ZKFY
e. And the last one is my very own blog http://addykho.com
Feel free to disagree with me, lol – I am trying my best to give my readers all sort of online marketing, internet business or e-commerce and search engine optimisation info. Comments are welcomed!
"7 Steps to Financial Freedom Part Time Online"
Fill in the form below and start learning from the free email course
Make Money Now!
If you enjoyed this post, make sure you subscribe to my RSS feed!